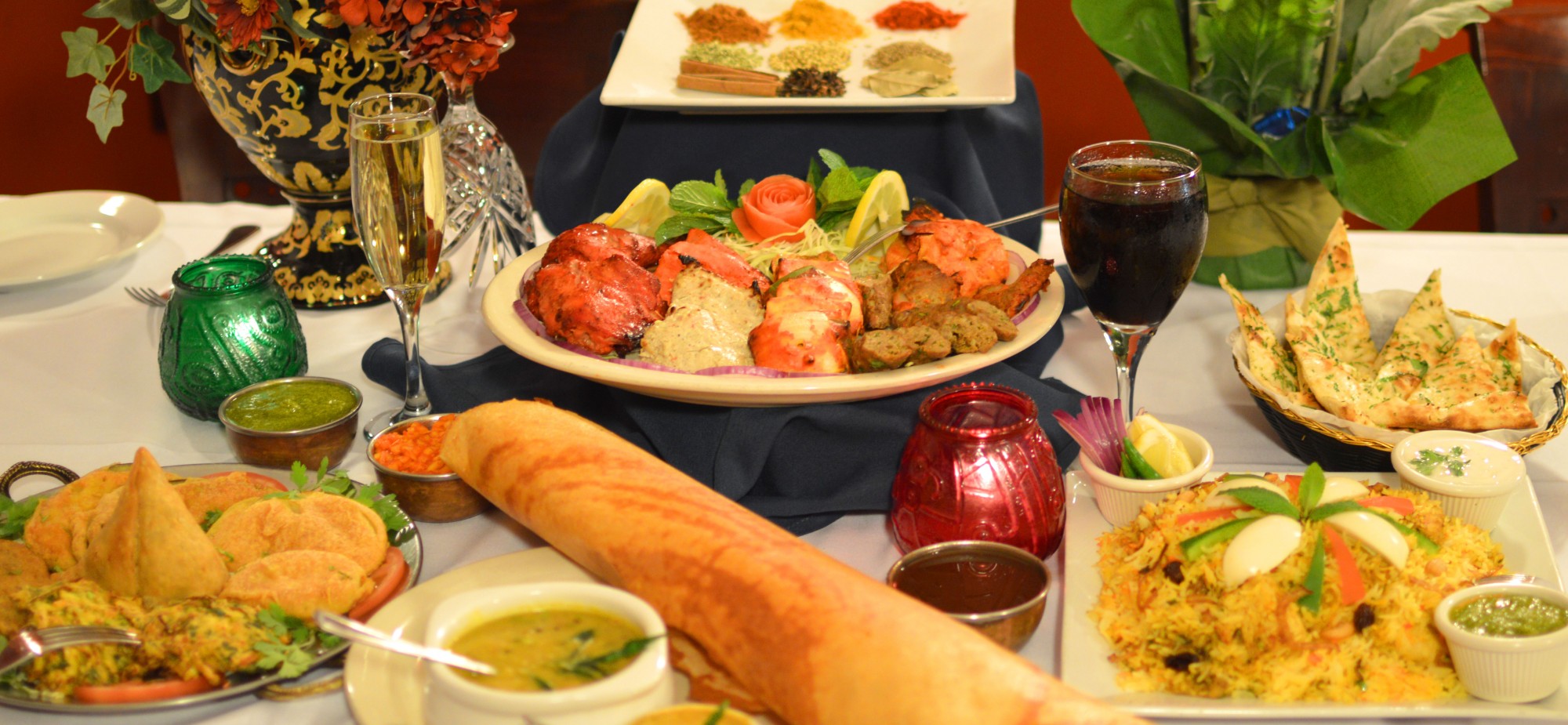 Indus provides an atmosphere that is like no other restaurant in the United States let alone West Palm Beach. All of the staff at Indus understands that when people walk through our front door, they walk in hungry, happy and ready for a good time. This is why our hosts will seat you and your server will be with you within minutes! Also, this is the reason that our expert chefs are trained not only on quality and quantity of the Indian food our customers receive, but they are also trained on a quick delivery.
For every holiday, Indus has something to bring to everyone. And remember, it doesn't have to be a holiday for visitors to enjoy something new and exciting at Indus either.
All of our recipes are created by our master chef and are original recipes. When our master chef comes up with new recipes for the best Indian food in West Palm Beach, he keeps a few things in mind. First is health. All of our meals are made with a healthy touch. Next is to make sure that our food has an authentic Indian taste with a unique only at Indus touch. Finally, our chef makes sure that the meals include some excitement in them. From the overwhelming euphoria that the secret herbs and spices provide all the way down to the design of the plate, our guests are sure to be excited to bite into any of our authentic Indian food! Finally, don't forget Indus does provide a satisfaction guarantee on all of our outstanding Indian food!

Tuesday – Thursday $10.49


Friday – Sunday $11.49
Testimonials


Tasha C., Boca Raton, FL
I don't live near here, but whenever I'm anywhere close I make a point of stopping in. This is consistently the best Indian in South Florida. Fresh, fragrant, always delicious. I'm pretty much a fan all Indian cuisine, but Indus stands above them all.
Our Hours
Monday

Closed

Tuesday

11:30 am - 10:00 pm

Wednesday

11:30 am - 10:00 pm

Thursday

11:30 am - 10:00 pm

Friday

11:30 am - 10:00 pm

Saturday

11:30 am - 10:00 pm

Sunday

11:30 am - 10:00 pm
Visit us
Near Congress & Palm Beach Lakes
1649 Forum Place, West Palm Beach FL 33401